| | |
| --- | --- |
| | |
Daily meditations
One inspiring thought given by Omraam Mikhaël Aïvanhov for every day of the year.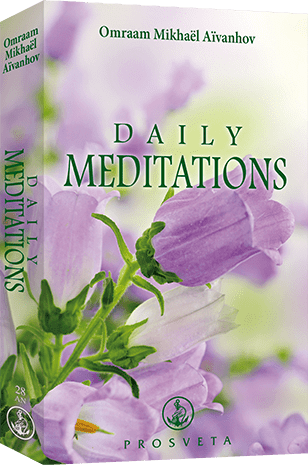 Daily meditations
Let the spring of love flow within you. Through your thoughts, your feelings, your wishes, your words, let it gush forth over all the...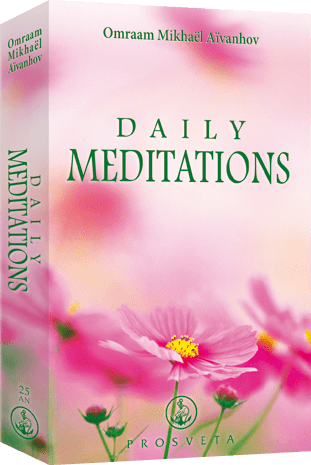 Daily meditations
'Do not expect your equilibrium and salvation to depend on achieving great things. As the possibilities for accomplishing great feats...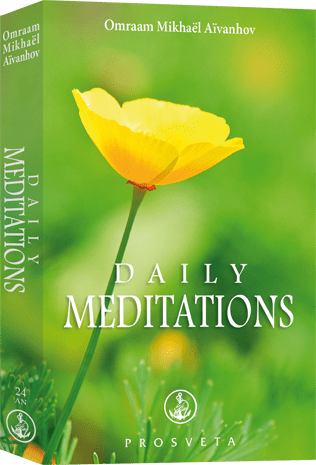 Daily meditations
1 January:Just as someone setting out on a long hike will take provisions in their rucksack to have something to eat on the way, we need to take food with us too (let's say bread, symbolically), if we are to walk life's paths with a firm step. This …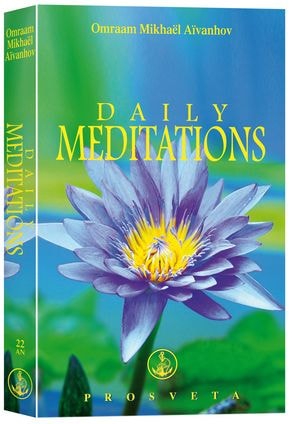 Daily meditations
13 August : Spirituality does not restrict itself to so-called spiritual exercises – meditation or prayer, for example. Actually, any day-to-day activity can be made spiritual if we know how to introduce a divine element. And conversely, if prayer, …